RUBEN OUTDOOR FIREPITS
A great solution for lovers of barbecues and open air relaxation. The minimalist, clean-line design consists of high-quality materials resistant to adverse weather conditions. The focus of the firepit is a stainless-steel burner with complimentary lava stones and ceramic logs, which make the fire look truly authentic. Food-lovers will enjoy the cast iron pan, on which they can grill their favorite delicacies until golden-brown. The thermal output of up to 8.8 kW will warm up even the most cold-blooded individuals, and allow for an extension of the outdoor season. The large top provides ample space to replace a garden table for eating and drinking.
A firepit is a focal point for entertaining friends and family in the garden, on a terrace or as an outdoor bar.
The top can be made of durable wood or a more resistable polyrey. The base is made of painted metal in a black semi-matte finish. The propane- butane cylinder and battery ignition system are tucked away inside the base. The firepit can be used without limits in any outdoor space, with the wind and flame guard increasing the safety of operation.
Robust painted metal base
Square top made of wood or laminate
Extra-strong square burner
Metal burner cover
Realistic flames
Barbecue on a double-sided cast iron skillet
Glass wind guard
Quick installation
Easy and safe operation
Easily portable
Odourless flame
Environmentally friendly
| | |
| --- | --- |
| technical parameters | Ruben Garden |
| dimensions w x d x h | 100 x 100 x 70 cm |
| weight | 54,5 kg |
| type of propane/ butane cylinder | 5 kg |
| output | 8,8 kW |
| gas usage | 0,64 kg/h |
| ignition system | piezo-electric (1 x AAA battery) |
| frame material | painted metal |
| filling material | metal |
| cover plate material | polyrey |
|   |   |
Barrique Outdoor Fireplace Accessories
Glass Wind Guard
Protective tempered glass for Ruben with square fireplace. The glass protects the fireplace flame from wind and at the same time increases its safety for example when children are around.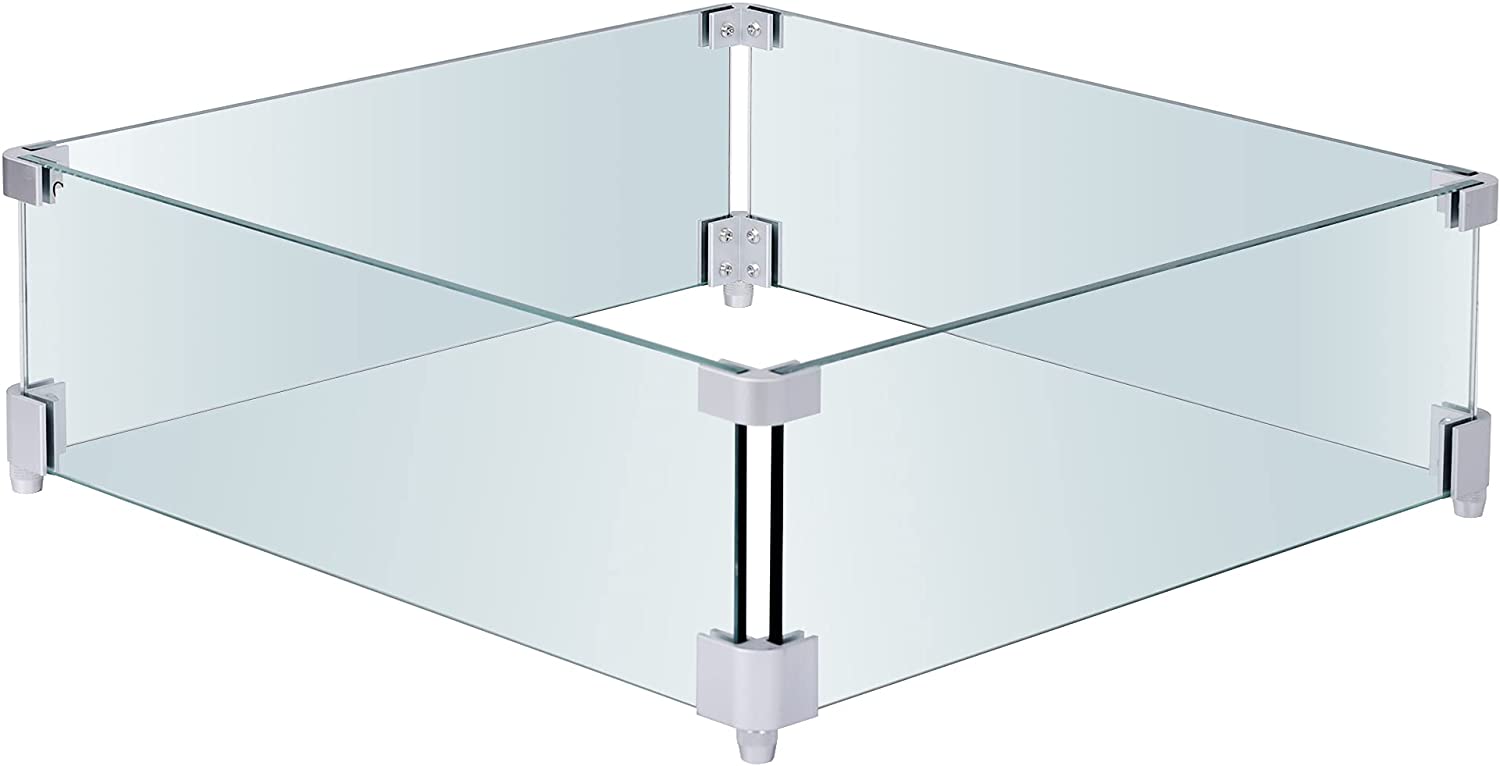 Rozměry: ø 50 cm x 17 cm, Váha: 4 kg
Grilling Pan with Stand
Round cast iron pan of 40 cm diameter offers two grill surface options. Smooth surface and ribbed surface that burns characteristic strips on the food and drains excess fat. Cast iron warms up evenly and keeps warm for a long time. After several uses, cast iron absorbs fat and creates a patina. This is very desirable because it makes the surface non-stick.
Dimensions: ø 35 cm pan (ø 44 cm stand), Weight: 5 kg The stand is included.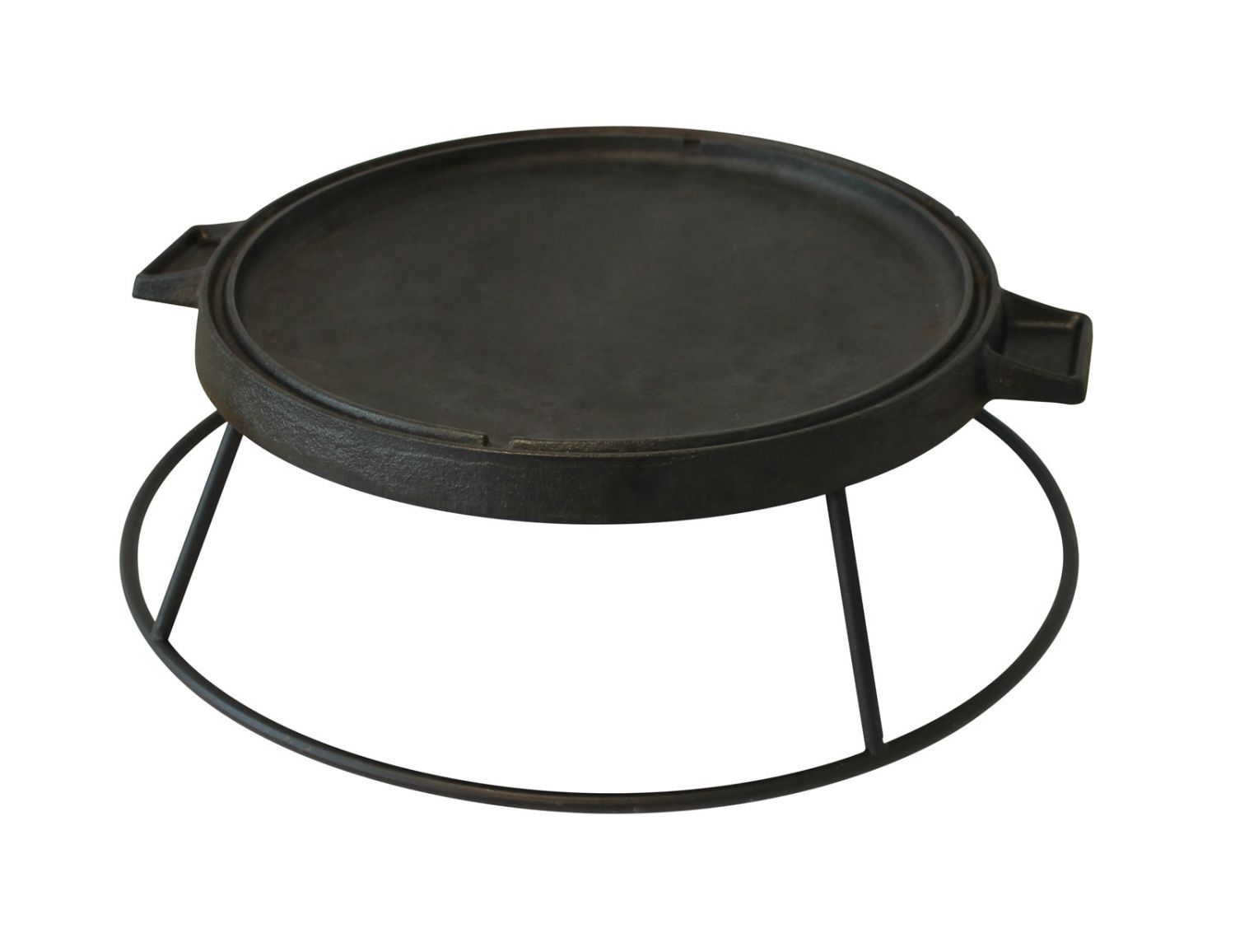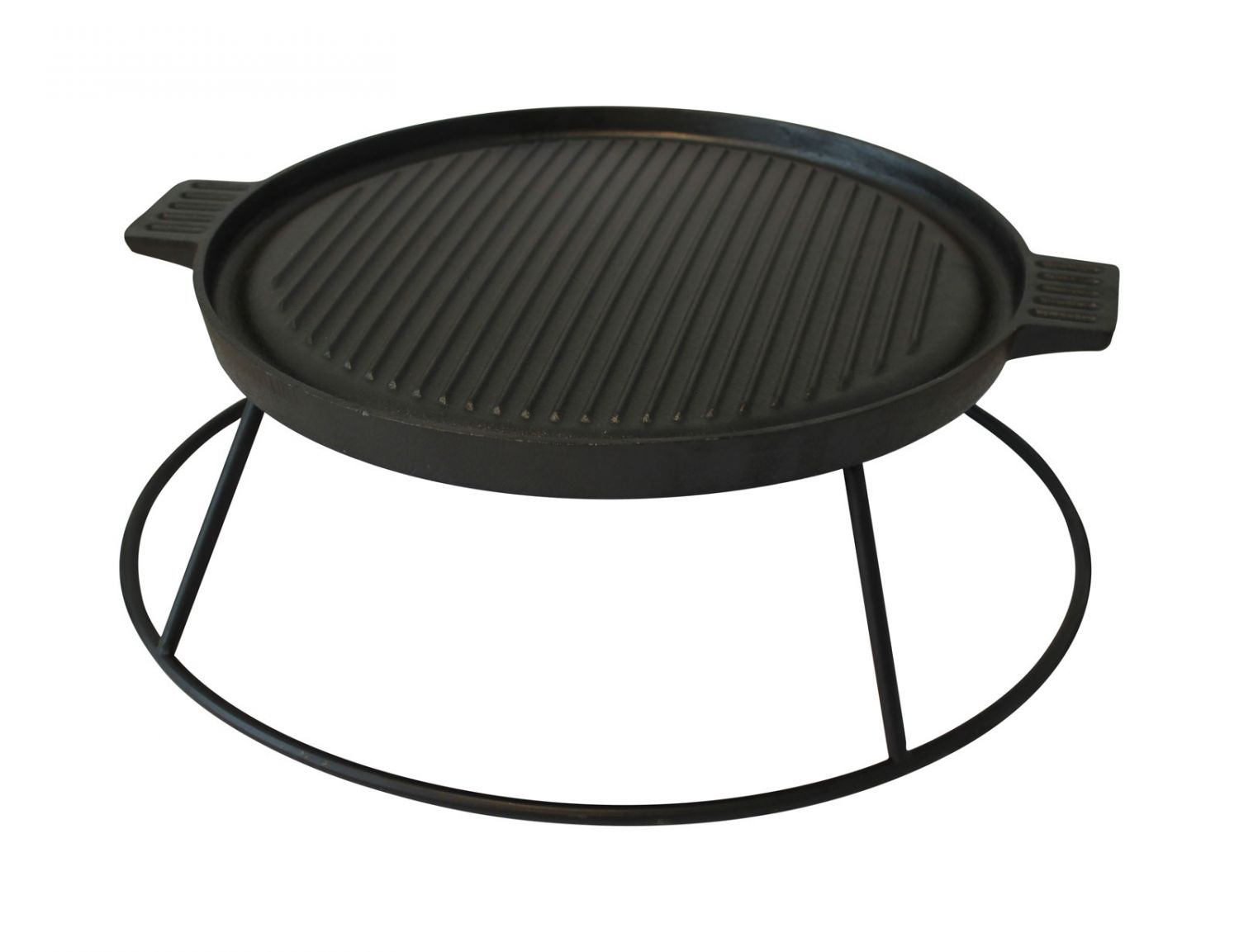 Ceramic Logs
The set of three ceramic logs is an ideal accessory for Barrique fireplace with round burner. The logs together with lava stones placed on the burner create authentic flame and aesthetic effect of natural wood burning. Moreover, the logs accumulate heat and then radiate it and thus warm their surroundings.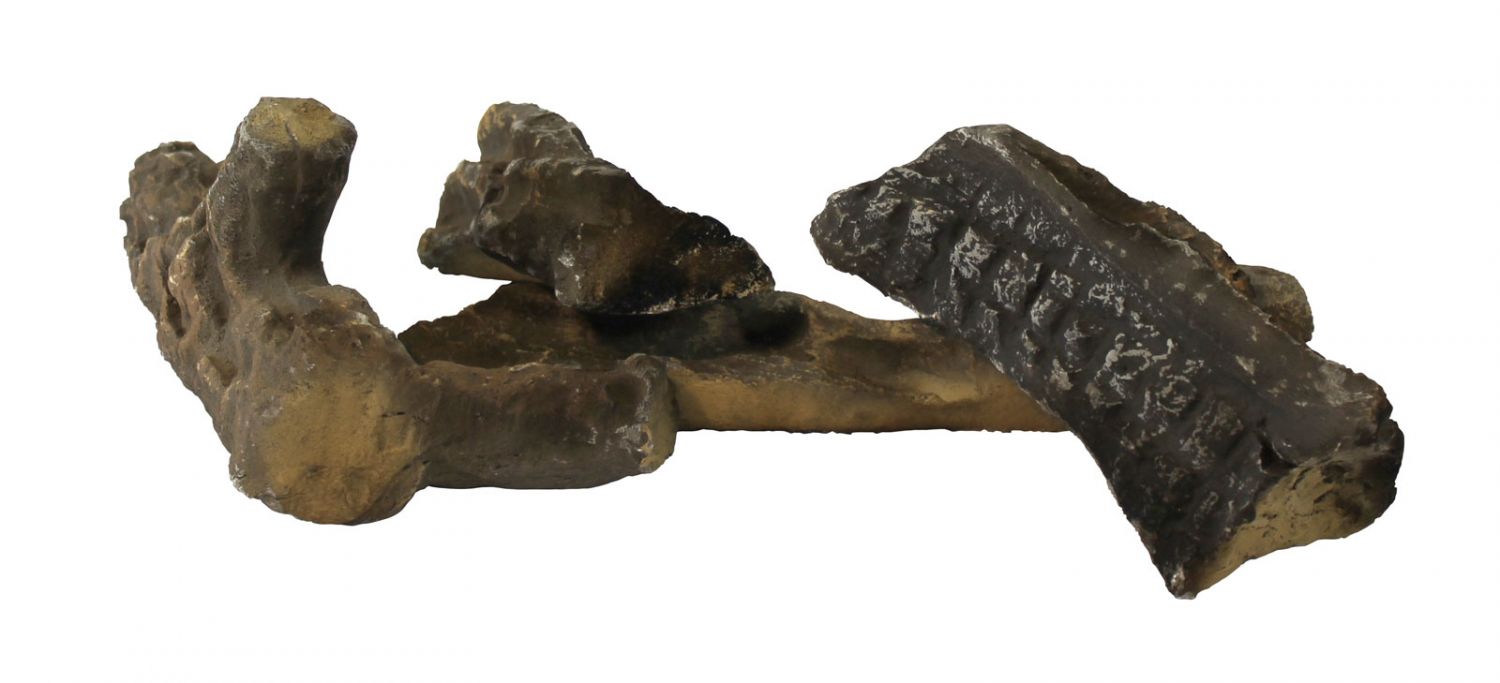 Lava Rocks in Brick Colour
Make your fireplace special with the burner fill of lava rocks in brick colour. Or you can create a mix with anthracite stones that are supplied with the fireplace as standard