The combination of oak wine barrel and living fire flame formed the original outdoor fireplace Barrique. As the name of the fireplace suggests, the barrels used for its manufacture have served for nothing else but the aging of the best red barrique wines of Cabernet-Sauvignon, Merlot or Graciano varieties from the region of Navarra, Spain. After all, the Barrique fireplace will remind you of its wine history whenever you open the wooden door.
Red wine has left a typical red tint on the inner wall of the barrel. A big cork plug is another embellishment of the fireplace.
Optional accessories: glass wind guard, cast iron grate with stand, ceramic logs, cover plate for the glass guard
Main advantages of gas fireplaces
atmosphere, heat, visual experience and grill, all in one
excellent option for city terraces and balconies, smokeless and considerate of your neighbours
easy operation and ignition
extension of the outdoor season
suitable for households as well as for hotels, restaurants and catering events
tables in bar height and lounge height for flexible use
TECHNICAL INFORMATION
| | |
| --- | --- |
| Dimensions | Ø100 x 98 cm |
| Weight (without PB bottle) | 67 kg |
| Gas consumption | 0.64 kg/h |
| Type of gas | G30-31 |
| Connected gas pressure | 30 mbar |
| Type of PB bottle | 5–10 kg |
| Output | 8.8 kW |
| Ignition type | piezoelectric (1x AAA battery) |
| Material base | oak barrel with metal hoops |
| Material top | oak |
Barrique Outdoor Fireplace Accessories
Glass Wind Guard
Protective tempered glass for Barrique with round fireplace. The glass protects the fireplace flame from wind and at the same time increases its safety for example when children are around.
Dimensions: ø 50 cm x 17 cm, Weight: 4 kg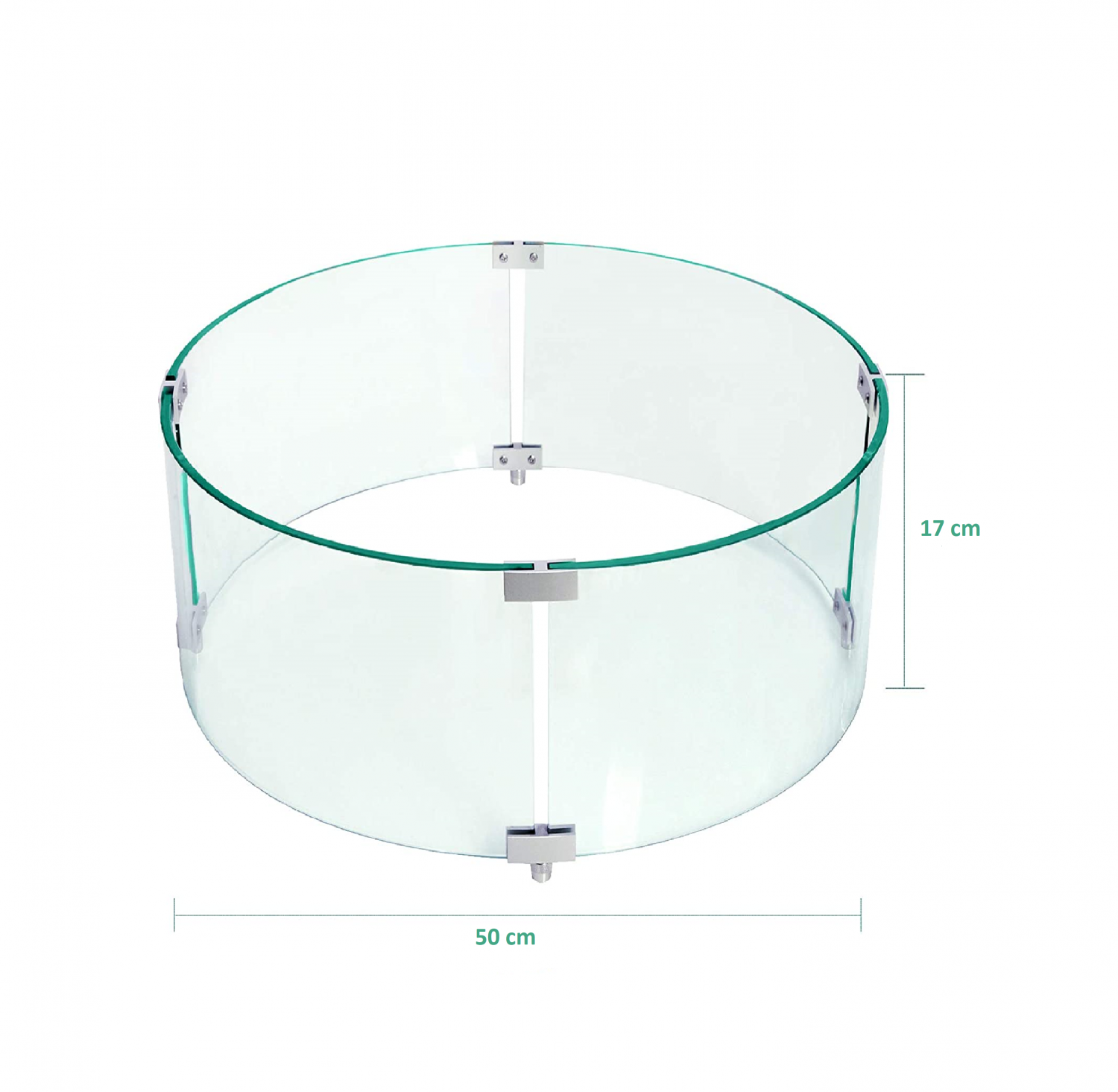 Grilling Pan with Stand
Round cast iron pan of 40 cm diameter offers two grill surface options. Smooth surface and ribbed surface that burns characteristic strips on the food and drains excess fat. Cast iron warms up evenly and keeps warm for a long time. After several uses, cast iron absorbs fat and creates a patina. This is very desirable because it makes the surface non-stick.
Dimensions: ø 35 cm pan (ø 44 cm stand), Weight: 5 kg The stand is included.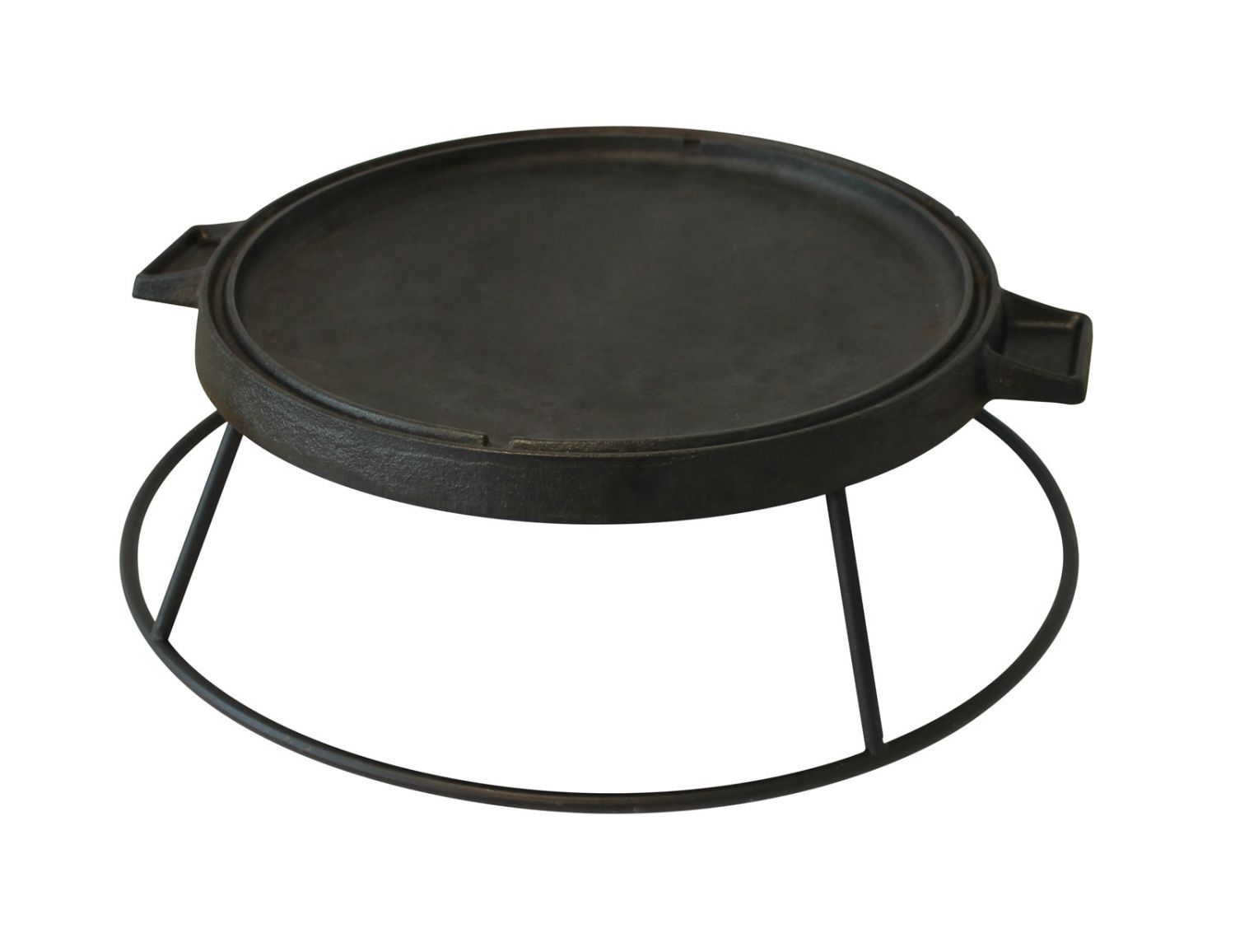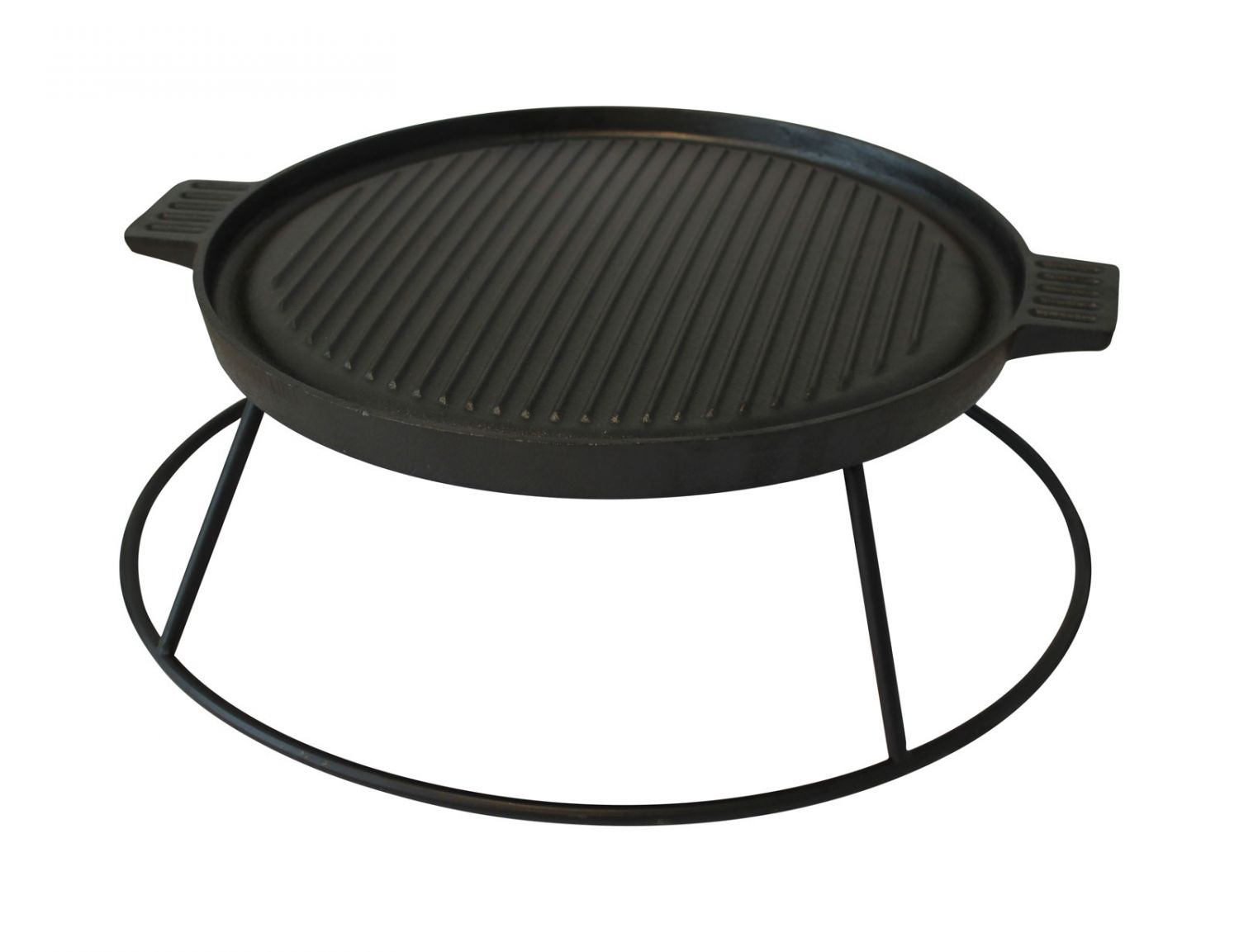 Ceramic Logs
The set of three ceramic logs is an ideal accessory for Barrique fireplace with round burner. The logs together with lava stones placed on the burner create authentic flame and aesthetic effect of natural wood burning. Moreover, the logs accumulate heat and then radiate it and thus warm their surroundings.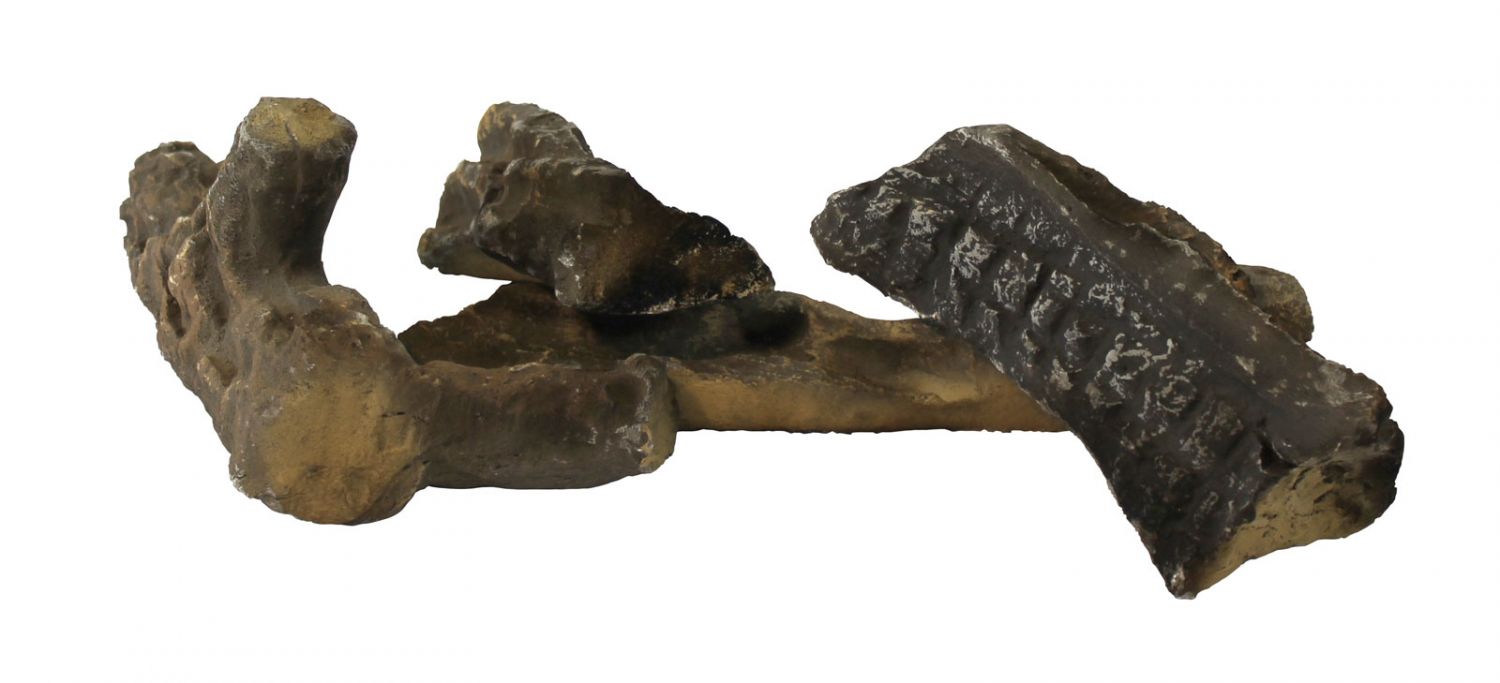 Lava Rocks in Brick Colour
Make your fireplace special with the burner fill of lava rocks in brick colour. Or you can create a mix with anthracite stones that are supplied with the fireplace as standar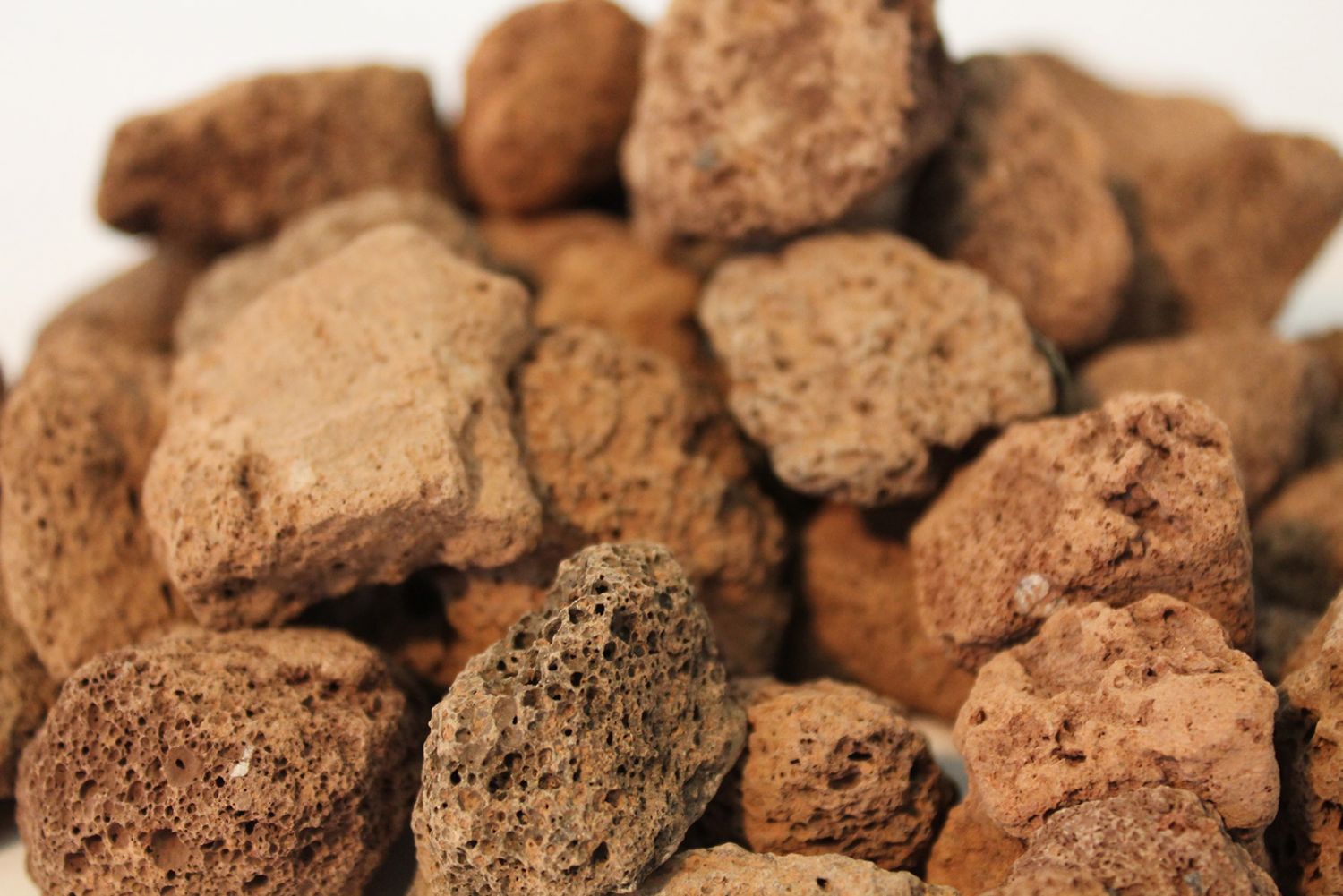 This product is displayed in the following stores: